Kunne du tænke dig et stykke tøj, en toilettaske eller noget helt tredje, som ingen andre har?
Hos mig kan du få lavet lige hvad du kunne tænke dig og jeg tilbyder to forskellige former for opsyning af tøj fra bunden. Den ene er det man kalder for "Made to measure" som betyder at du får et stykke tøj, der ud fra en standard størrelse – fx en størrelse L, er tilpasset dine mål og ønsker. Det er en lidt billigere løsning end det skræddersyede, da arbejdsprocessen er en del kortere. Det betyder ikke at du ikke får noget af høj kvalitet og med flotte detaljer, tværtimod. Størstedelen af det hverdagstøj jeg syr, er lavet på den måde fordi det rammer en større målgruppe og mange flere kan være med pga. prisen.
Jeg bruger både nye og gamle materialer og du er helt selv med til at vælge hvilket stykke stof du vil have syet op i. Jeg har ikke store mængder på lager, da jeg helst ikke vil være med til overforbrug, så jeg køber næsten altid ind til den specifikke opgave. Du er også meget velkommen til at medbringe materialer selv, hvis du har noget liggende du vil have brugt. Du kan finde en masse inspiration samt se priseksempler på made to measure tøj herunder.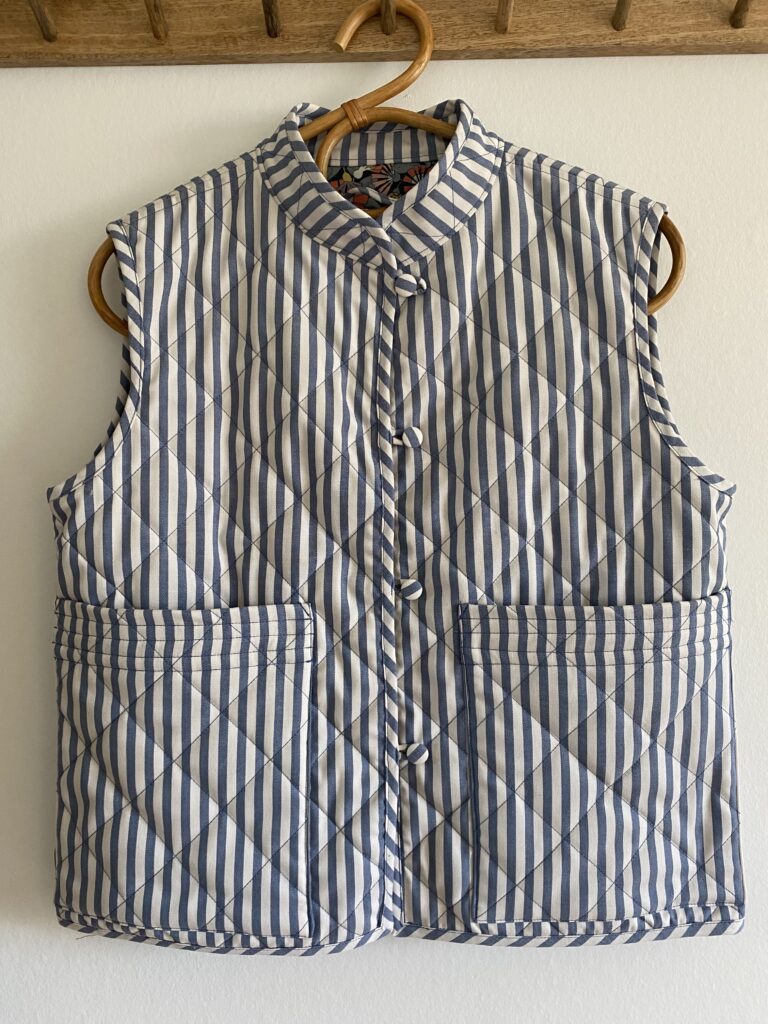 Skræddersyet tøj efter ønsker og mål
Jeg tilbyder også skræddersyet tøj, som er lavet kun til dig og din krop. Det betyder at jeg konstruerer en grundform ud fra dine mål, så vi får et mønster der kun passer på dig. Når mønsteret er lavet, syr jeg modellen op i et stykke prøvestof og laver tilretninger og til sidst syr jeg det færdige produkt op i det endelige materiale. Det betyder at du skal møde op til mindst én prøvning, måske to eller tre alt efter hvad du skal have lavet – brudekjoler er oftest dem med flest prøvninger og tilretninger. Fordi der er en del flere arbejdsgange og flere arbejdstimer i denne "metode", vil prisen også være anderledes end made to measure tøjet.